We help customers make informed decisions about HELITE airbag protection. This is what they say about us via Google Reviews and Social Media.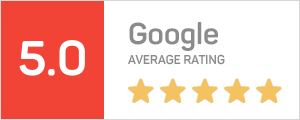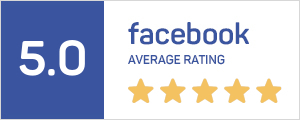 We love hearing from you and welcome your feedback. Click and drag on any review in the carousel
SELF FITTING
You can simply use the scrolling chart below and make your selection. Turtle 2 airbag vests are sized to go over your regular bike jacket, so some measurements are taken wearing your bike jacket.
Follow the guidance below.
BOOK A FITTING
Why not arrange a Virtual Fitting call one evening? We call you via WhatsApp, Facetime or via PC, and talk through the sizing. We can offer advice on fitting and answer any questions.
You are also welcome to come to our Fitting Centre in Berkshire, where we have the full range for you to try. Evenings and weekend appointments are available.
HELITE AIRNEST Airbag Vest Size Chart
| SIZES (cm) | Child Small | Child Medium | Child Large | Adult Small | Adult Medium | Adult Large | Adult XL | Adult L-L | Adult XL-L |
| --- | --- | --- | --- | --- | --- | --- | --- | --- | --- |
| 1- Height (cm) | 135-145 | 140-155 | 145-165 | 155-170 | 165-175 | 170-185 | 180-195 | 170-185 | 180-195 |
| 2 - Chest (cm) | 60-85 | 70-90 | 80-95 | 85-95 | 90-100 | 95-105 | 100-110 | 100-120 | 105-140 |
| 3 - Waist (cm) | 60-70 | 65-75 | 70-80 | 75-85 | 80-90 | 85-100 | 95-110 | 90-120 | 105-135 |
| 4 - Hips (cm) | 70-80 | 75-85 | 80-90 | 85-95 | 90-100 | 95-105 | 105-110 | 100-115 | 110-140 |
| 5 - Back Length (cm) | 30-40 | 35-45 | 40-50 | 45-55 | 50-60 | 55-65 | 60-70 | 55-70 | 60-75 |
| CO2 Cartridge | 50cc | 50cc | 60cc | 60cc | 60cc | 60cc | 60cc | 100cc | 100cc |
Measure your Height (1) without shoes. Put your bike jacket on and measure Chest (2), Waist (3) and Hips (4). With your jacket off measure Back Length (5) from neck to tail bone. All sizes overlap.
UNIQUE OFFER – TEST RIDES ON YOUR OWN BIKE
Only available through Love Life and Ride, we offer a full 'Try-Before-You-Buy' service on HELITE TURTLE road and GP AIR race airbag vests. You can try one of our most popular products riding on your own bike, for real. We always have, right from day 1.
HUNDREDS OF CUSTOMERS HAVE EXPERIENCED HELITE
Now hundreds of riders have experienced what it feels like to ride wearing an airbag vest, on the road and on the track. It is our commitment to improving rider safety and outstanding customer service.
ROAD TEST A HELITE TURTLE AIRBAG VEST*
You can visit us at our Berkshire Fitting Centre and take out one of our rental vests on a test ride. No obligation. No rental fee. Catch us at one of our IAM RoadSmart events, look out for the TEST RIDE symbol on our event calendar.
TRACK TEST A HELITE GP AIR RACE VEST*
Visit us trackside and take out one of our rental GP Air vests for a session. No Obligation. No rental fee. Catch us in the NG Road Racing Club paddock or one of our track events.
NEED MORE TIME? WANT DOOR TO DOOR SERVICE? *
Book a rental vest for collection or we can ship to you. Rent for as many days as you like. We will refund up to £45 of your rental fee against a new HELITE Turtle 2 or GP Air 2 airbag vest. You cannot say fairer than that.
*Rental terms and conditions apply.
CARING FOR YOUR HELITE AIRBAG VEST
HELITE airbag vests are built to last using high quality materials. With a little care and attention you can keep them looking their best and ensure that if ever required, they will be ready to protect you.
CLEANING YOUR HELITE AIRBAG VEST
Keeping your HELITE airbag vest clean is best achieved by wiping down regularly. If you need to clean more thoroughly, we recommend sponging down using NIKWAX TECHWASH. Read our step-by-step guide to Cleaning your HELITE Airbag Vest, which will take you through the process and is packed with hints and tips.
SERVICING YOUR HELITE AIRBAG VEST
For daily road use, we recommend an annual service . For leisure users riding at weekends and holidays, once every two years is an appropriate minimum service interval. Remember you must have your Airbag Vest serviced before it is 2 years old to qualify for the extended warranty period of 4 years in total from purchase. Read our step-by-step guide to Servicing your HELITE Airbag Vest, which explains when and how to book a service, together with the various options including booking a loan product. After all, we want you to continue to be protected.
REPAIRING YOUR HELITE AIRBAG VEST
HELITE airbag vests are manufactured from abrasion resistant materials. If your vest has inflated and you believe it needs repair read our guide to Repairing your HELITE Airbag Vest. There is a handy booking form to use together with the chance to send us some photos of the damage. We will then be in touch and make all the necessary arrangements.