IAM Ultimate Track Airbag Bundle
SAVE £100 off RRP
Exclusive to IAM RoadSmart members, this is the lanyard ultimate track protection bundle, featuring the very latest GPAIR v2 Airbag vest PLUS Bike-Seal tyre puncture prevention. Saving an unbeatable £100 in total, you get the benefits of both body worn airbag protection plus peace of mind that your tyres are protected from rapid deflation. HELITE GPAIR v2 airbag vest upgrades your existing leathers with body worn airbag technology. The GPAIR v2 airbag combines new levels of rider comfort and safety.   A tough shell on the outside is matched with a cushioning airbag on the inside.  CE certified to EN1621/2, the external back protector provides a larger distribution area, dissipating impact energy, forming a protective cell for the rider.  Easy to wear over your race leathers and this one is designed to be a snug fit.  You can reset these airbags yourself in a couple of minutes, easy to live with a built to protect in all weather conditions.
The vest comes supplied with a spare CO2 canister, allowing you to reset it yourself in moments after any incident. These canisters are small enough to have with you in the paddock, especially beneficial if you are planning a multi-day trip. 550ml of Bike-Seal puncture prevention is included, sufficient to treat both tyres of most motorcycles.  Bike-Seal is the environmentally friendly safe solution to motorcycle punctures. When inserted in your tyres it works sealing punctures up to 15mm, providing you with peace of mind and keeping you on the move.  Tyre Pressure Monitor (TPM) friendly, you can insert this product at home, allow around 20 minutes to treat both tyres.
HELITE GPAIR v2
Designed for the track by racers, now available for track addicts everywhere.  The GPAIR v2 offers full airbag protection with an inflation time of just 75 milliseconds to reach optimal pressure. Worn snugly over leathers with a speed hump, the GP Air moulds to the body with wide elasticated panels either side.  Enclosing the chest with front and rear Turtle Technology protection, adjustment is made via velcro panels. An easily accessible rear panel allows sponsor logos to be applied easily customising the look and making it match in with your preferred style.
Very strong abrasion resistance with leather and fully CE Certified by CRITT Sport. No special tools are needed to install the lanyard or change the cartridge. The GPAIR v2 is the equivalent of crash bungs for humans.  With MotoGP setting the safety standard, all riders will require airbag enabled leathers from 2018 to compete at the highest level.  Get maximum freedom and protection on track, get GPAIR.
SELF FITTING
You can simply use the scrolling chart below and make your selection. GP AIR track and race vests are sized to go over your racing leathers, so some measurements are taken wearing your leathers.
Follow the guidance below.
BOOK A FITTING
Why not arrange a Virtual Fitting call one evening? We call you via WhatsApp, Facetime or via PC, and talk through the sizing. We can offer advice on fitting and answer any questions.
You are also welcome to come to our Fitting Centre in Berkshire, where we have the full range for you to try. Evenings and weekend appointments are available.
HELITE GP AIR Track Airbag Vest Size Chart
| Measurement | S | M | L | L-L | XL | XL-L |
| --- | --- | --- | --- | --- | --- | --- |
| 1 - Height (cm) | 160-180 | 165-185 | 170-190 | 170-190 | 175-195 | 175-195 |
| 2 - Chest (cm) | 75-85 | 80-90 | 85-95 | 90-100 | 90-105 | 95-115 |
| 3 - Waist (cm) | 65-80 | 70-85 | 75-90 | 80-95 | 80-100 | 85-110 |
| 4 - Hips (cm) | 70-90 | 80-95 | 85-100 | 90-105 | 90-110 | 95-115 |
| 5 - Back length (cm) | 45-60 | 50-65 | 55-70 | 55-70 | 60-75 | 60-75 |
| CO2 Cartridge Size | 60 cc | 60 cc | 60 cc | 60 cc | 60 cc | 60 cc |
Measure your Height (1) without shoes. Put your leathers on and measure Chest (2), Waist (3) and Hips (4). With your leathers off measure Back Length (5) from neck to tail bone. All sizes overlap.
mage src="
" size="" width="" height="" align="" stretch="0″ border="0″ margin_top="" margin_bottom="10″ link_image="" link="" target="" hover="" alt="" caption="" greyscale="" animate=""]
CARING FOR YOUR HELITE GP AIR TRACK AND RACE VEST
HELITE GP AIR vests are built to last using high quality materials. With a little care and attention you can keep them looking their best and ensure that if ever required, they will be ready to protect you.
CLEANING YOUR HELITE GP AIR VEST
Keeping your HELITE GP AIR vest clean is best achieved by wiping down regularly. If you need to clean more thoroughly, we recommend sponging down using warm water, and then treating the leather surfaces with RENAPUR LEATHER BALM. Read our step-by-step guide to Cleaning your HELITE Airbag Vest, which will take you through the process and is packed with hints and tips.
SERVICING YOUR HELITE GP AIR VEST
For racing use, we recommend an annual service . Ultimately this is a critical part of your safety equipment and annual safety checks are vital. For track day riders, an appropriate service interval will be 2 years. Remember you must have your GP AIR serviced before it is 2 years old to qualify for the extended warranty period of 4 years in total from purchase. Read our step-by-step guide to Servicing your HELITE Airbag Vest, which explains when and how to book a service, together with the various options including booking a loan product. After all, we want you to continue to be protected.
REPAIRING YOUR HELITE GP AIR TRACK AND RACE VEST
HELITE airbag vests are manufactured from abrasion resistant materials. If yours has inflated and you believe it needs repair read our guide to Repairing your HELITE Airbag Vest. There is a handy booking form to use together with the chance to send us some photos of the damage. We will then be in touch and make all the necessary arrangements.
We help customers make informed decisions about HELITE airbag protection. This is what they say about us via Google Reviews and Social Media.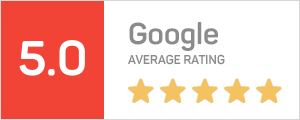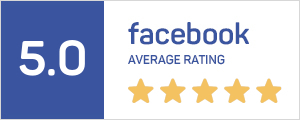 We love hearing from you and welcome your feedback. Click and drag on any review in the carousel